Services
At ProRomanianVoices® you will find the right Romanian VoiceOver for your projects.
Narrations? Corporate? Audio books?
Of course! Besides the right voice, we care about the IMPACT that your script has and that is why our voices are passionate/ strong/ soft/ childish/ mature/ confident/ natural so they would fit your requires.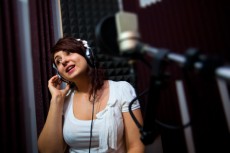 Commercials?
No doubt! And as a plus… we can produce your spot right here and have it ready for broadcast. We also offer video services so you can sit back and relax, letting us take care of it.

You bet! You want your station to sound like no other? Give us a sign!TV and Radio Imaging?
Also ProRomanianVoices® provides VoiceOver recordings for audiobooks, presentations, e-learning, Telephone System Messaging, dubbing for TV, film and cartoons.